Find, buy, and drive the right kind of Kia from the right kind of dealership by visiting the best among the Philadelphia Kia dealers. At Raceway Kia of Conshohocken, we have a dedicated staff that will help you find, finance, and purchase the Kia sedan, crossover, or SUV that has always appealed to your tastes. With a great selection of both new and used Kias, we make it a priority to have a varied selection of vehicles for every type of car shopper out there.
Many other dealerships will try to sell you anything just to get a car off their lot, but at Raceway Kia, we want to make sure that we help you find the right kind of vehicle that you feel best suits you. This is what separates us from the rest out there, as we put a serious amount of consideration into how we help you get behind the wheel of a vehicle you enjoy. We believe in pairing car shoppers up with a Kia that centers around being seated in a vehicle that is enjoyable to drive while also offering safety and reliability.
The History of Kia
While many people may be familiar with Kia as a company that makes hip sedans and cool SUVs for a crowd of shoppers who visit Philadelphia Kia dealers to drive something to feel young at heart, the company originally got its start under very different circumstances. In fact, Kia's origins in South Korea weren't even in the automotive industry but rather in tubing and parts for bicycles back in 1944. Seven years later, they produced Korea's very first bicycle in 1951. The Samchully bicycle paved the way for Kia to eventually grow and expand, where they officially adopted the name Kia Industries in 1952.
Bicycles evolved into producing licensed motorcycles from Honda in 1957, and eventually, the popularity of Kia's production quality and reliability led to them helping to produce Honda trucks in the early 1960s and then Honda cars by the mid-1970s. From there, it was a skyrocketing pathway to success, just until political interference forced Kia to give up its expansion in 1981 under the rule of a military dictatorship. This ban would force Kia to think outside the box, and by 1986 they partnered with Ford and were able to start producing vehicles again.
Kia managed to tap into a segment of the market seeking compact, economical sedans, which led to the boom of subcompacts like the Kia Pride and eventually opened the door for expansion in the U.S. in 1994 when they opened Kia Motors America. The company continued to manage success until the late 1990s, when they filed for bankruptcy due to a financial crisis that spread throughout East Asia. However, you can't keep a good company down, and Hyundai managed to swoop in to aid Kia and help get them back into the competitive automotive market, where they've managed to carve out a solid place in the marketplace ever since.

The Modern Kia
The South Korean automotive company may have initially made a name for themselves by producing rebadged iterations of other popular nameplates, but by the mid-aughts, Kia had hit a stride that hasn't been broken since. With a new plant in Georgia that opened in 2010 and a steady update of new model years of popular vehicles like the Kia Sportage, Kia Sorento, and Kia Soul, the company won over shoppers incrementally, increasing their market share over time. Building on a reputation of being contemporary, affordable, and youthful, Kia expanded on this image with each new nameplate added to the company's portfolio.
After gaining international fame (and acclaim) when Pope Francis took a ride in the Kia Soul back in August of 2014, Kia continued to embrace their marketplace image as the go-to brand for sporty, fun vehicles with a lot of panache and style. With marketing campaigns to match the identity of the vehicle's designs, it only helped bolster the appeal of Kia, resulting in the company moving millions of units each year while being widely regarded as one of the best automotive companies in the industry.
The modern Kia is highly regarded as a very reliable and safe vehicle, even managing to consistently win awards for years on end thanks to the quality, style, and safety infused into the brand's philosophy of designing vehicles. This includes being considered the #1 brand for vehicle dependability by JDPower. Kia has also accrued recognition from the World Car Awards, Car and Driver, Kelley Blue Book, and even Autotrade for having the best new car of the year for the 2022 Carnival MPV. This is in addition to multiple top safety picks from the Insurance Institute For Highway Safety.

New Or Used, Find Your Kia At Raceway Kia
Whether you're looking for a brand new or used Kia, you can find exactly what you're looking for at Raceway Kia. We have the best selection of new and used vehicles among Philadelphia Kia dealers, thanks to our impeccable curation, so that you have access to the right kind of Kia sedans, crossovers, and SUVs for prices you can't ignore. Want the latest model year Kia with all of the fresh new updates, features, and improvements? We have them.
Maybe a brand new Kia is a little outside of your budget? We have something perfect within your price range with a used selection of Kias that you can get for well under the MSRP. The highlight of buying used is that you can find some of your favorite model years, both in the past and those released in more recent times, with a price tag that varies per budget and what car shoppers are looking for out of a vehicle. Buying used is also a great option for those looking for a good starter vehicle, or those who may need a replacement or supplementary vehicle while getting finances in order. Alternatively, you can just buy a great model year used Kia and drive it to your heart's content, knowing that they're highly reliable and some of the most dependable vehicles on the road.
Regardless of the kind of Kia you have your eyes set on, we have the availability of the vehicles on our lot so you can shop with confidence, buy what you want, and drive away with the perfect vehicle. Whether you're looking for an older model year with a specific set of features in a specific trim format, or you're looking for the newest model year Kia with the latest in tech, safety, and performance, we have a wide selection of available vehicles that spread across Kia's branding. Whatever you're looking to drive, we're happy to help put you behind the wheel of that vehicle.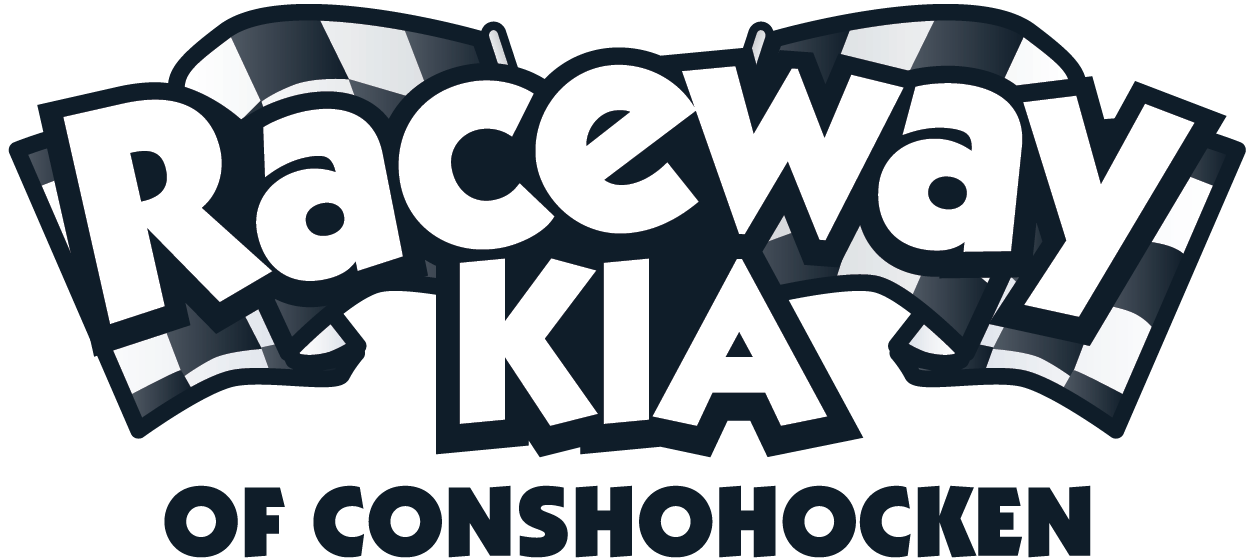 Come In and Experience Kia for Yourself
There may be plenty of other dealers out there, but when you want to buy a reliable Kia from a reliable Kia dealer, you need to ensure that you're browsing through the inventory and looking to take advantage of the best deals available from the best of Philadelphia's Kia dealers. We leave no stone unturned when working hard to get you the most amazing deals available on the market. Let our financial experts help you get the financing you need to secure the vehicle that best works for you, or take advantage of our specials and discounts to get seated into a Kia for a price you can't pass up.
Remember that just because you buy a Kia doesn't mean that your journey with Raceway ends there. Keeping your vehicle running and in good shape requires diligence and commitment, and that's why at Raceway Kia, we have a great staff of certified technicians willing to help you keep your Kia running right. Don't hesitate to schedule to have your Kia serviced at our center or find parts you need using our parts department. For more information about how we can help you own a new or used Kia, contact us today by phone, text, or chat.