The Kia lineup of vehicles includes a whole slew of versatile offerings that can suit all sorts of scenarios. For drivers looking for practical, reliable cars that are well suited to the needs of a family, Kia is definitely the brand to go with, always striving to offer the best in dependability. Kia's particular specialty lies in providing upscale but affordable compact models like the Kia Forte. Being experts on all things Kia-related, at Raceway Kia of Conshohocken, we understand the need for a dependable, affordable, and comfortable ride when it comes to choosing a new car.
If you are looking at Kia's sedan options, we can't think of a better vehicle to recommend than the Kia Forte. This compact car delivers on all fronts, making it a fantastic choice for small families and any driver looking for an efficient vehicle to aid them in their daily commute. At Raceway Kia of Conshohocken, we are your home for the Kia Forte. As Kia enthusiasts, we are always excited to share what the brand has to offer. We certainly can relay a thing or two about what makes these vehicles so special, which is why people come from all over Philly to check out our selection of Kia Forte models. If you're in the market for a tried-and-true sedan, we are the Philadelphia Kia Forte dealer for you. Read on to see just what this vehicle has in store!
The Rundown on the Kia Forte
The Kia Forte has a lot to offer, and with all of its versatile features, it can be hard to narrow down where to begin. To start, the Forte continues Kia's tradition of providing fantastic, affordable vehicles. Drivers who are buying on a budget can rest assured that they are choosing a car that won't break the bank without cutting corners when it comes to performance, style, and efficiency. The Kia Forte's low price tag is highly competitive from the start, even before you consider its numerous features.
However, if the price alone doesn't draw you in, its stylish exterior certainly will. With a sleek, contoured body that evokes a sense of bold capability, the Kia Forte is sure to turn heads as you cruise past Independence Hall or visit the Philadelphia Museum of Art. The interior is just as stylish and offers plenty of upscale features to keep you comfortable no matter where your travels take you. When you tell the marveling onlookers how little you paid for it, they'll likely want to know where the nearest Kia dealer is so they can look into getting a Forte for themselves.
Of course, the benefits of the Kia Forte go far beyond its price tag and style. The Kia Forte is also incredibly efficient, making it an excellent choice for drivers commuting in and out of Philadelphia. Between its affordability and efficiency, it is clear that the Kia Forte is yet another example of Kia's commitment to providing vehicles that are in a league of their own. The Forte is a particularly excellent example of this, having built a reputation for itself as being incredibly trustworthy on the road, requiring minimal service and repairs along the way.
It also comes fitted with some of the most advanced safety features that can be found in any modern vehicle, all of which contribute to making every trip with the Forte as safe as it is comfortable. Anti-lock brakes prevent the Forte's wheels from locking up in the event of emergencies. Stability control reduces the Forte's tendency to skid and slide, so you can tackle extreme weather conditions with peace of mind, knowing that you'll always have complete control of the vehicle. Additionally, front and side impact airbags help to ensure that the driver and passenger are provided a cushion of protection in the event of an accident, so you can rest assured that the Forte will keep you safe in even the most extreme, unpredictable circumstances. From affordability to style to safety, the Kia Forte has you covered on all fronts.

Shop for Your Next Kia With Us
At Raceway Kia of Conshohocken, we love getting people set up for their next Kia adventure. With such a wide, versatile selection to choose from, anyone can find a vehicle from the Kia lineup that suits their specific needs. We are committed to providing the best possible car-buying experience, from the moment you walk through our doors for that first test drive to the moment you hit the road in your new Kia. When you arrive at our dealership, we're certain you'll be amazed as you shop our selection and find the model that is perfect for your needs. Because there are so many versatile options to choose from, our friendly sales team is committed to providing the best customer service possible, making every interaction friendly, informative, and hassle-free.
As you try to narrow down what you're looking for out of a vehicle, our team will do everything in their power to help you find the car that's just right for you without making you feel pressured or put on the spot in any way. This is also true of our wonderful finance team, who will help set you up with the payment plan that works best for you. Whether you are interested in leasing, financing, or paying cash for your vehicle, our finance folks will ensure you get the best, fairest rate possible. This aligns with Kia's core tenet of affordability in all of its vehicles so that you know you're getting the best deal possible and don't have to worry about being taken advantage of.
Kia vehicles are amazingly reliable, allowing drivers to spend more time on the road and less at the service center. Even so, our dedicated and knowledgeable service team here at our Philadelphia Kia dealership is never more than a phone call away for any potential maintenance needs that may arise throughout your journey. You can drive knowing that, in the unlikely instance that you do need to make your way into the shop, you're in good hands. For all your needs from perusal to purchase, Raceway Kia of Conshohocken is your next stop.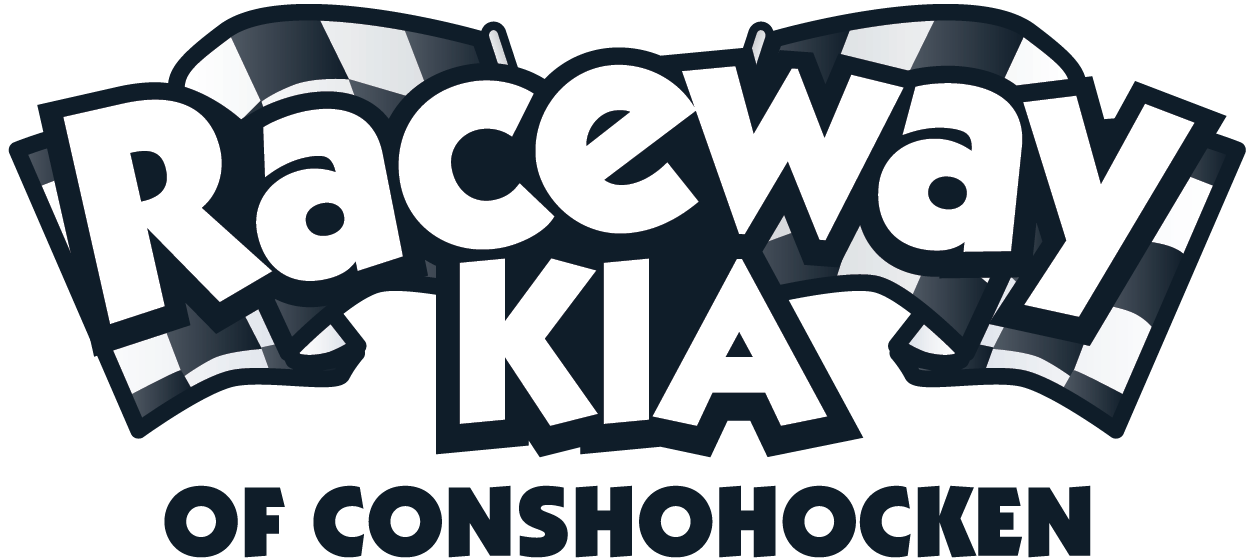 Prepare to Drive Home Happy!
Kias are our specialty here at Raceway Kia of Conshohocken, and we absolutely relish every opportunity to show off these amazing, efficient, and affordable cars to Philadelphia drivers. Even more so than just talking about them, we love showing drivers exactly what makes cars like the Kia Forte so special firsthand. We do this not only by showing every inch of the stylish interior and exterior but also by getting you in that driver's seat and letting you tear up the open road for a while. If you decide to buy, our finance department will make the entire process seamless and stress-free. We offer plenty of options for loans and leases to make it easy to afford the car you want. If you're interested in what these amazing vehicles have to offer, come on down to Raceway Kia of Conshohocken to have a chat, explore our inventory up close and in person, and take a car out for a spin. Visit us today and drive home happy!